Lawrence J. Greenberg,
Broker Associate
Agent Information
Phone: (201) 925-7755
Office Information
Vikki Healey Properties, LLC
25 W. Pleasant Ave.
Maywood, NJ 07607
Phone: (201) 881-7900
Fax: (201) 881-7917
All Office Listings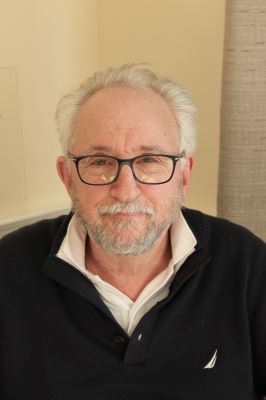 About
ABOUT ME:
*Recipient of NJAR® Circle of Excellence Award 26 consecutive years (1986-2011)
*Involved in the sale of approximately $400,000,000. Of real estate including approximately $250,000,000. worth of condos/co-ops/townhouses
*Lifetime member in the prestigious NJAR Distinguished Sales Club
*28+ years in the real estate business
*Cum Laude graduate of William Patterson University
He is frequently recommended by other realtors with most of Larry's business resulting from repeat customers and referrals.
Whether it's buying or selling a home, it can be a real challenge. When enlisting the assistance of a realtor, there is no substitute for success.
What could be more meaningful than seeing what customers say about their experiences. Please read some of those customers' comments about Larry below:
"Although the process could have been quite stressful, you made it easy for me and my family… Your expert advice on pricing produced an offer almost immediately… You took care of every detail, while keeping me informed at each step along the way"
"I have the most impeccable high regard for Larry Greenberg. He is a straight shooter and a true professional. I have known him for the past 10 years and have repeatedly used him to sell one of my apartments, as well as rent my current rental unit… His performance and services provided were nothing short of top tier… If you give him a chance, I am confident that you will be more than satisfied."
"Larry has been my family's real estate agent of choice for many years… During our first meeting, he came prepared with numerous reports and newspaper articles that demonstrated his depth knowledge of the market… Throughout the process, Larry was there for us…
Accomplishments
MY EXPERIENCE / ACCOMPLISHMENTS:
*SOLD APPROXIMATELY $300,O00,OOO.OO WORTH OF PROPERTY
*1986-PRESENT MEMBER OF NJAR CIRCLE OF EXCELLENCE.
*LIFETIME MEMBER OF EXCLUSIVE NJAR DISTINGUISHED SALES CLUB
*1987-PRESENT LICENSED NJ REAL ESTATE BROKER SALESPERSON
*1984-PRESENT LICENSED NJ REAL ESTATE SALESPERSON
PROFESSIONAL ASSOCIATIONS:
*MEMBER NEW JERSEY MULTIPLE LISTING SERVICE.
*MEMBER NATIONAL ASSOCIATION OF REALTORS.
*MEMBER NEW JERSEY ASSOCIATION OF REALTORS.
*MEMBER OF REALSOURCE ASSOCIATION OF REALTORS.