Elaine Mosera,
Broker Associate
Agent Information
Phone: (201) 988-0972
Office Information
Weichert Realtors, Fort Lee
310 Main Street
Fort Lee, NJ 07024
Phone: (201) 592-1400
Fax: (201) 592-9208
All Office Listings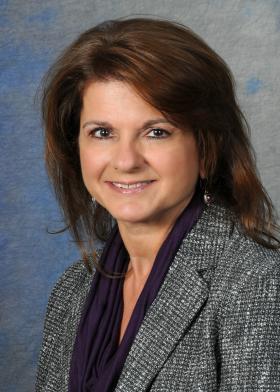 About
The Weichert, Realtors Fort Lee Office is located just a few short blocks from the George Washington Bridge, the gateway to New Jersey.
Buyers in Bergen and Hudson County find a diverse portfolio of homes to choose from - co-ops, condos, single family homes and investment properties. Prices range from $75,000 to $3 million dollars and up - there is something for everybody. We have plenty of pet friendly properties too! Many properties up and down The Palisades feature breathtaking views of the Hudson River and Manhattan. Even if your home doesn't have a direct view, within a short walk or car ride you can see the NYC skyline. There area also has many community parks, terrific shopping choices, cinemas, restaurants, transportation choices - so much to offer!
The home buying process can seem daunting, especially for the first time buyer. There are many choices to make, what town to purchase in, what type of property is the right property, what type of mortgage is best? My team is ready to assist. Weichert,Realtors offers everything buyers need to get from contract to closing. An initial buyer's consultation, customized market analysis and a mortgage pre-approval are the most important initial elements to a successful home search and all are availalble to you, free of charge, when you work with me.
Selllers will find that my product marketing background prior to real estate has helped me to understand the need for maximum exposure when selling a property and what it takes to get a property sold; from listing to close. Expired Listings and For Sale By Owner properties can present certain challenges and I will bring a fresh perspective to the situation. I believe that a comprehensive marketing plan is an essential element to a successful sale. The common goal - to sell your property in a timely manner for the highest price the market will bear.
Accomplishments
Accomplishments
» Community Builder's Association Award of Excellence 2006, 2007
» NJAR Circle of Excellence Award 2005,2009
» Weichert, Realtors President's Club 2005
» Weichert, Realtors Million Dollar Sales and Market Club
Continuing Education
» Licenced Real Estate Broker Associate 2008
» Certified REBAC® Real Estate Foreclosure Class
» Certified - Weichert, Realtors Mentor of New Associates
» Certified - Weichert, Realtors Lead Network Internet Sales Specialist
» Certified - Weichert, Realtors Relocation Specialist
Current Memberships
» Member National Association of Realtors
» Member New Jersey Association of Realtors
» Member Eastern Bergen Board of Realtors
» Member New Jersey Multiple Listing Service
» Member Hudson County Multiple Listing Service
» Member Garden State Multiple Listing Service